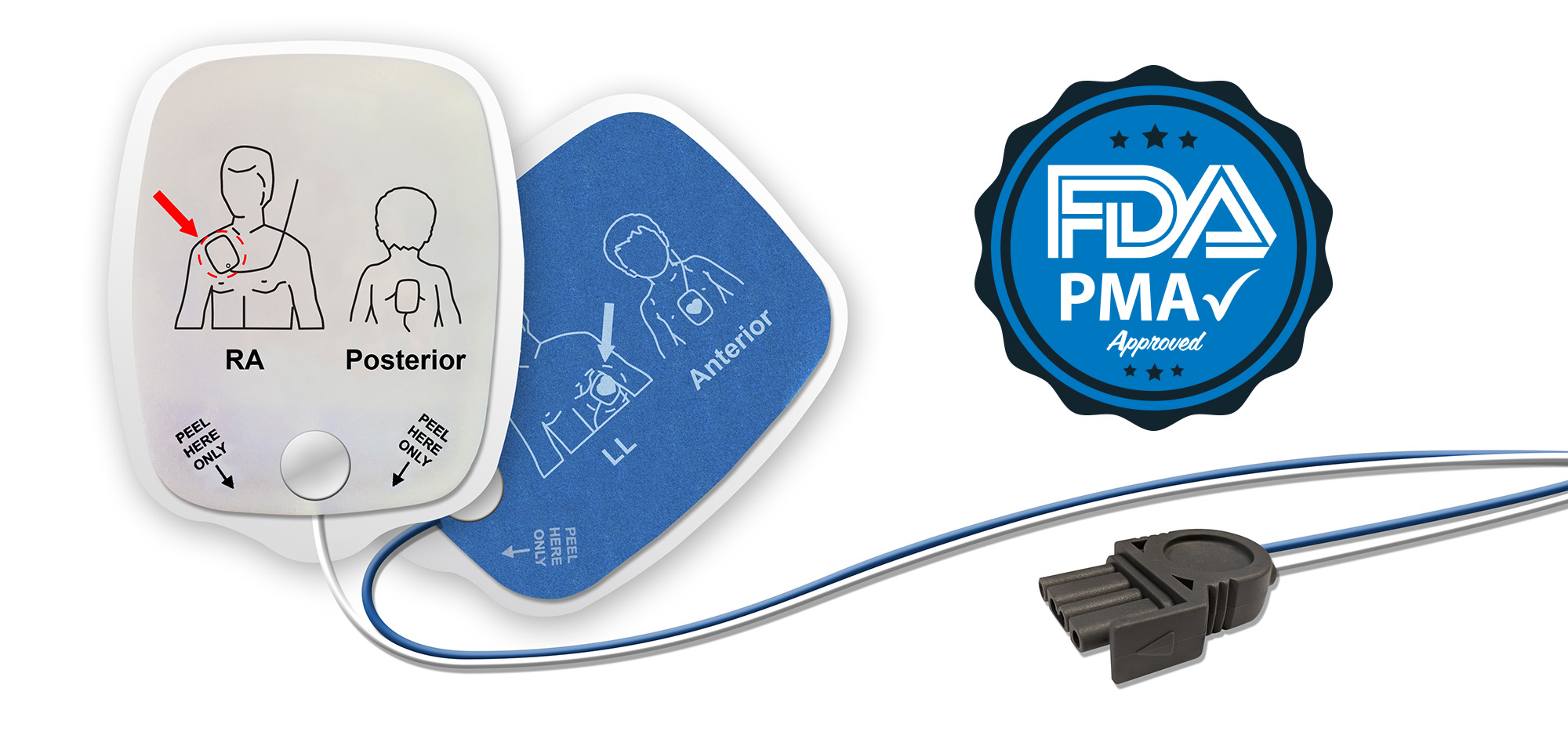 In July of 2023, after much time, effort and expense, Nissha Medical Technologies (NMT) was awarded PMA approval from the Food and Drug Administration (FDA) for its HeartSync line of disposable defibrillation electrodes. This signaled the culmination of successful efforts by many people inside and outside of the organization and further reinforces NMT as a world-renowned manufacturer of disposable electrodes.
The Origins of HeartSync's Success
It all started with the foundation of a great product built by the HeartSync company and their design of a safe, effective, and economic defibrillation electrode. Nissha Medical Technologies had seen the growth and success with the products which made them an appealing acquisition for NMT and one that fit well in its core competency in disposable wearable products. The HeartSync brand became a fully integrated member of the NMT portfolio in May 2019.
Immediate Market Impact and Standout Features
Those product benefits then carried into other NMT customer geographies in Canada and Europe. Having already achieved FDA 510K registration, HeartSync became a mainstay in many hospitals around the United States. There was a plethora of manufacturers who competed with HeartSync but the NMT product proved to be a valuable aid to the healthcare community. Then in 2022, the FDA had proposed a deadline for achieving up-classed registration for AEDs and AED accessories requiring PMA approval to be sold in the United States.
Simplifying 510K and PMA Designations
If you aren't familiar with 510K and PMA designations, the simplified meaning is as follows: 510K registration is required for moderately risky products while PMA registration is required for high-risk products. AEDs, delivering up to 360 joules of electricity to the human body would certainly qualify as "high-risk" and the defibrillation pads attached to them are responsible for accurately and safely delivering that power.
Solid Data and Success in PMA Evaluation
NMT had been in the process of PMA registration for some time as the FDA notification of up-classing was well-known several years before the deadline. The teams in engineering and development worked countless hours to perform the testing required to fulfill the FDA's rigorous standards for PMA approval. NMT, being one of the last companies evaluated for this registration, was put against the scrutiny of not only the FDA standards, but also the standards of the previously approved companies including a handful of aftermarket device manufacturers and well known OEMs. The team at NMT came through with solid data meeting or exceeding the standards put forth by these predecessors and leading to the eventual awarding of PMA approval.
Continuing the Journey with HeartSync
The HeartSync brand has had a wonderful story of success with its first 20 million+ electrodes being adopted and trusted by hospitals around the world. But this is only the beginning and everyone at NMT is looking forward to the journey which lies ahead with HeartSync.