February is Heart Health Month. Heart Disease is a leading cause of death for both men and women. You can take an active role in keeping your heart healthy and reducing your risk of heart disease by eating a healthy diet, engaging in physical activity, managing cholesterol and blood pressure, getting routine check-ups and monitoring of your heart function.
Nissha Medical Technologies is committed to producing products which are used to help clinicians evaluate, diagnose, and monitor the heart health of their patients.
ECG Electrodes
ECG electrodes have long been utilized by the medical community to evaluate heart function in patients. Nissha Medical Technologies offers class-leading electrodes for a variety of medical applications. Whether you require traces for active, resting, long-term, EMS, neonatal or elderly patients, NMT's ECG Electrodes are designed to work with a multitude of monitoring and recording devices.
Nissha Medical Technologies Electrodes Feature:
Foam, Cloth or Tape Construction

Defibrillation Electrodes
HeartSync Defibrillator Electrodes are ideal for hospital and EMS use across a variety of defib devices. They deliver reliable defibrillation, cardioversion, pacing and ECG monitoring with unique features not found on any other electrode.
Wide Range of Compatibility
Long Shelf Life (36 months)
Longer than most standard Lead Wires on the Market (60" for mobility and safety)
Leads-In or Leads-Out Options
Radio transparency for Imaging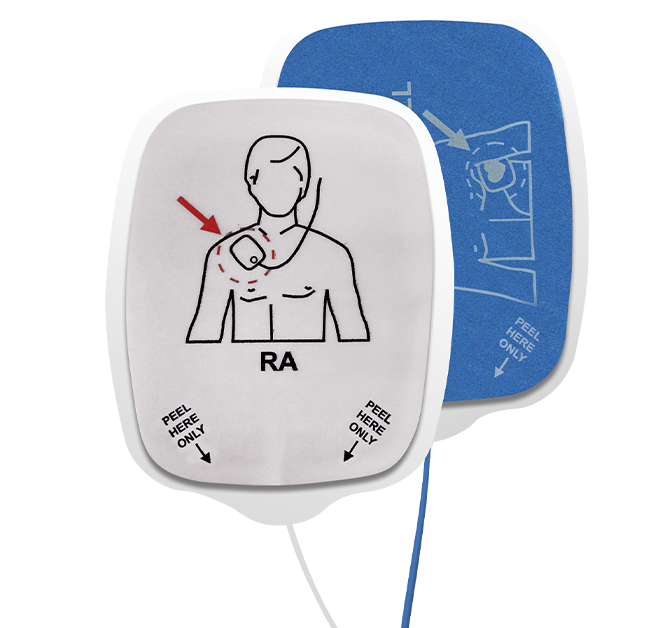 Cardiology Charts
Nissha Medical Technology's Chart Paper is designed to depict accurate ECG and fetal monitor results. This output data is an integral part of evaluating a patient's heart function and to look for anomalies. When using Nissha chart paper, you can rest assured that you are getting a product that meets or exceeds OEM standards for quality, print grid accuracy and worry-free print feed through the monitoring equipment.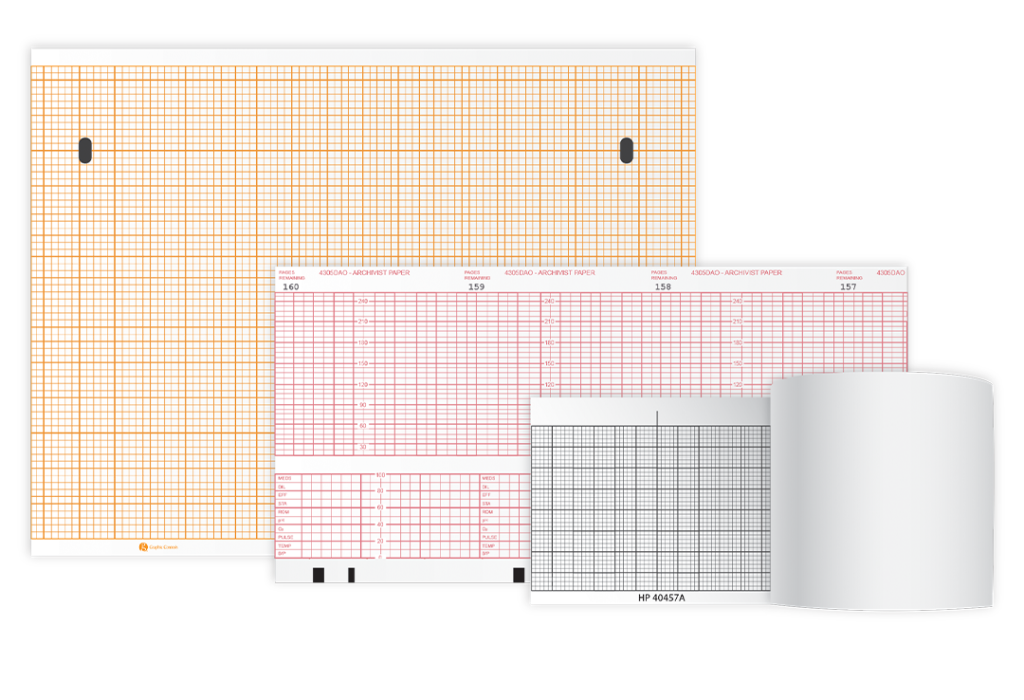 CLARAVUE®
Immuno-compromised patients need special attention in a healthcare setting and CLARAVUE is uniquely designed to help ensure hygienic patient monitoring. CLARAVUE offers excellent performance along with features that reduce the chances of patient infections from reusable lead wires.
Paired and pre-wired electrodes enable 50% faster placement

Radiolucent construction will not inhibit imaging during procedures

Single-use and disposable leads and electrodes mean no more sanitizing of wires

Grouped lead wires with a maximum of two connection points help to keep patients comfortable and tangle-free