tissueLINK™ topical skin adhesive is the proven choice for wound closure with over 40 years of clinical experience and more than 1000 articles iand clinical publications worldwide. Manufactured by B. Braun, tissueLINK™ consists of n-Butyl-2 Cyanoacrylate and is available in two formulations, clear & blue. The following document contains Frequently Asked Questions (FAQs) about tissueLINK™ skin adhesive and the unique features of this tissue adhesive.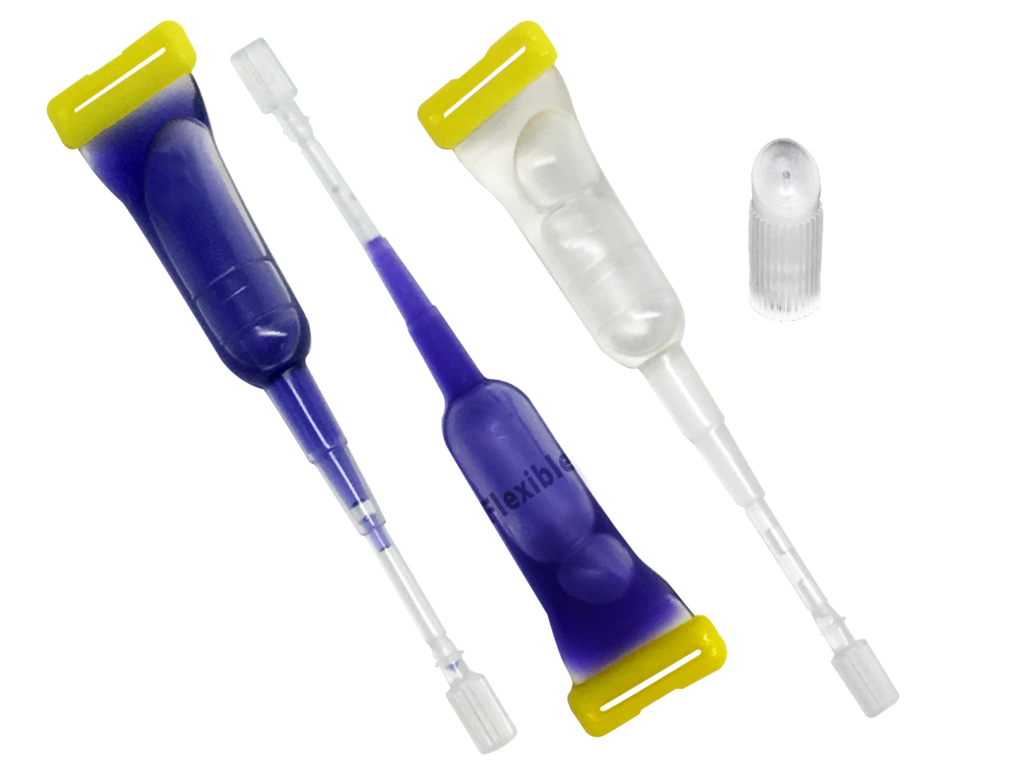 *Indermil® is an older generation product still in limited use in the field
The OEM trademarks identified herein are the trademarks of the respective OEMs, and not of Nissha Medical Technologies. Nissha Medical
Technologies disclaims any affiliation, connection, or association between its products and those of the respective OEMs.

butyl-cyanoacrylate with plasticizers
TissueLink Flex is preferred for use in areas of tension or that flex. Added plasticizers allow it to flex or bend without cracking the area.
ADVANTAGES
Flexibility:
The extra plasticizers allow closures of incisions up to 25cm
Microbial Barrier:
Studies shown to help prevent microorganizms that cause surgical site infection
Accuracy:
Special applicator tip permits better control and better application
More Comfort:
Generates less heat during polymerization

Monomeric butyl-2-cyanoacrylate.
PREFERRED BY COSMETIC OR PLASTIC SURGEONS
Closes wound in under 1 minute!
Creates an Anti-Bacterial barrier to protect wounds.
Easy to use – 1 layer of adhesive provides optimal bonding strength

Monomeric butyl-2-cyanoacrylate.
MOST POPULAR TISSUE ADHESIVE
Closes wound in under 1 minute!
Creates an Anti-Bacterial barrier to protect wounds.
Easy to use – 1 layer of adhesive provides optimal bonding strength